Ishida's automatic case packers can take a given instruction for any shape or arrangement of box and pack accordingly - from four in a square to upright rows, from vertical stacks to more complex patterns.
Automating your case packing removes problems, such as the introduction of foreign bodies or incorrect packing numbers, and our fully automatic systems provide accurate case-packing of mass-produced products, with a capacity for boxing up to 120 packages a minute.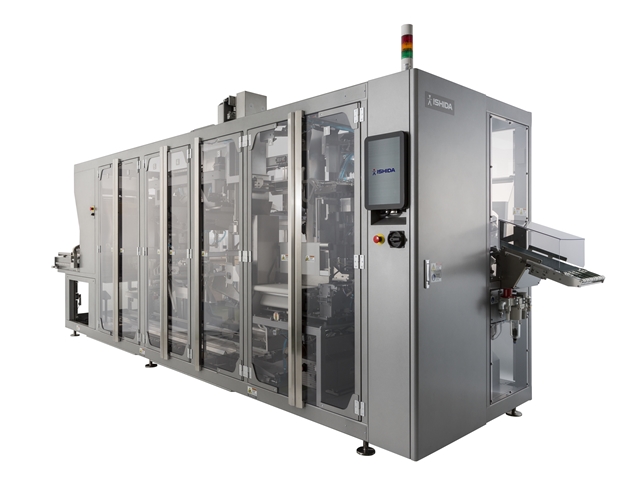 Integrated full-automatic case packer offers high speed, high quality and efficient production performance on your packaging line.