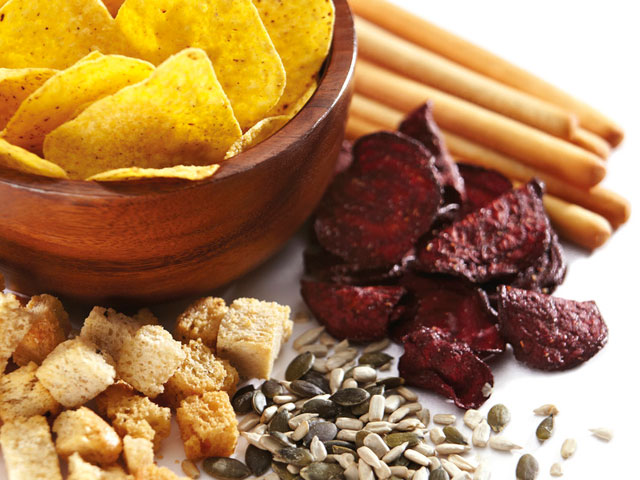 Ishida is a world-leading manufacturer of integrated packaging solutions for snacks, being the world's only single-source supplier of weighing and bagmaking solutions. By combining multihead weighing, bagmaking, seal testing and checkweighing, we create effective, ergonomic systems that gets your product retail-ready.
Our 20 years' experience means we have the expertise to deliver bespoke complete packing line solutions for many snacks applications that you can trust. A global installed base of over 3000 bagmaker systems demonstrates our ability to meet our customers' equipment expectations.
We have ready-made solutions for fast-flowing products, as well as the more aerodynamically-challenged crisps and corn snacks. Our two market-ready solutions are:
The First Range, which offers customers a straight-forward solution for smaller, niche snacks packaging lines, with speeds of up to 90 bags per minute using the latest rotary jaw technology.
The iTPS Atlas bagmaker system, that uses twin rotary jaw technology to achieve packing speeds of up to 180 bags per minute on extruded snacks. 
Contact Ishida for your one stop shop solution offering seal testers, checkweighing and X-ray inspection systems from one company, and discuss with us your snack packaging requirements today.