Message from our President
Since our establishment in 1893, Ishida has been an important presence in society as a developer of advanced industrial technology. As the first privately held domestic manufacturer of weighing equipment, we have made a significant contribution to the Japanese economy, and have been a leading representative of Japanese industry worldwide.
In recent years, we have extended the scope of our business to include the fields of packing, inspection, and display technology, in addition to building on our continued success in the field of weighing. We currently provide products and give satisfaction to customers in over 100 countries worldwide.
In 2010, Ishida established -Ishida Mind- a new management philosophy aimed at ensuring our continued existence and future growth.
The central pillar of this new philosophy -the Three Way Harmony- is a management concept that has been passed down throughout the history of our company and will continue to be passed on to future generations.
As a company that naturally adapts to the times and is admired by others, Ishida consistently puts the customer first and, maintaining an open and fair outlook, endeavors to be a company that is trusted by all and recognises our responsibility in creating a prosperous society.
To that end, Ishida believes in developing world-class employees to match our world-leading technology, and will continue to strive unceasingly for excellence.
I extend my sincere thanks to all our stakeholders for their continued support, which has helped Ishida to grow, and we will continue to grow day after day. Expect great things from us in the future.
Takahide Ishida
President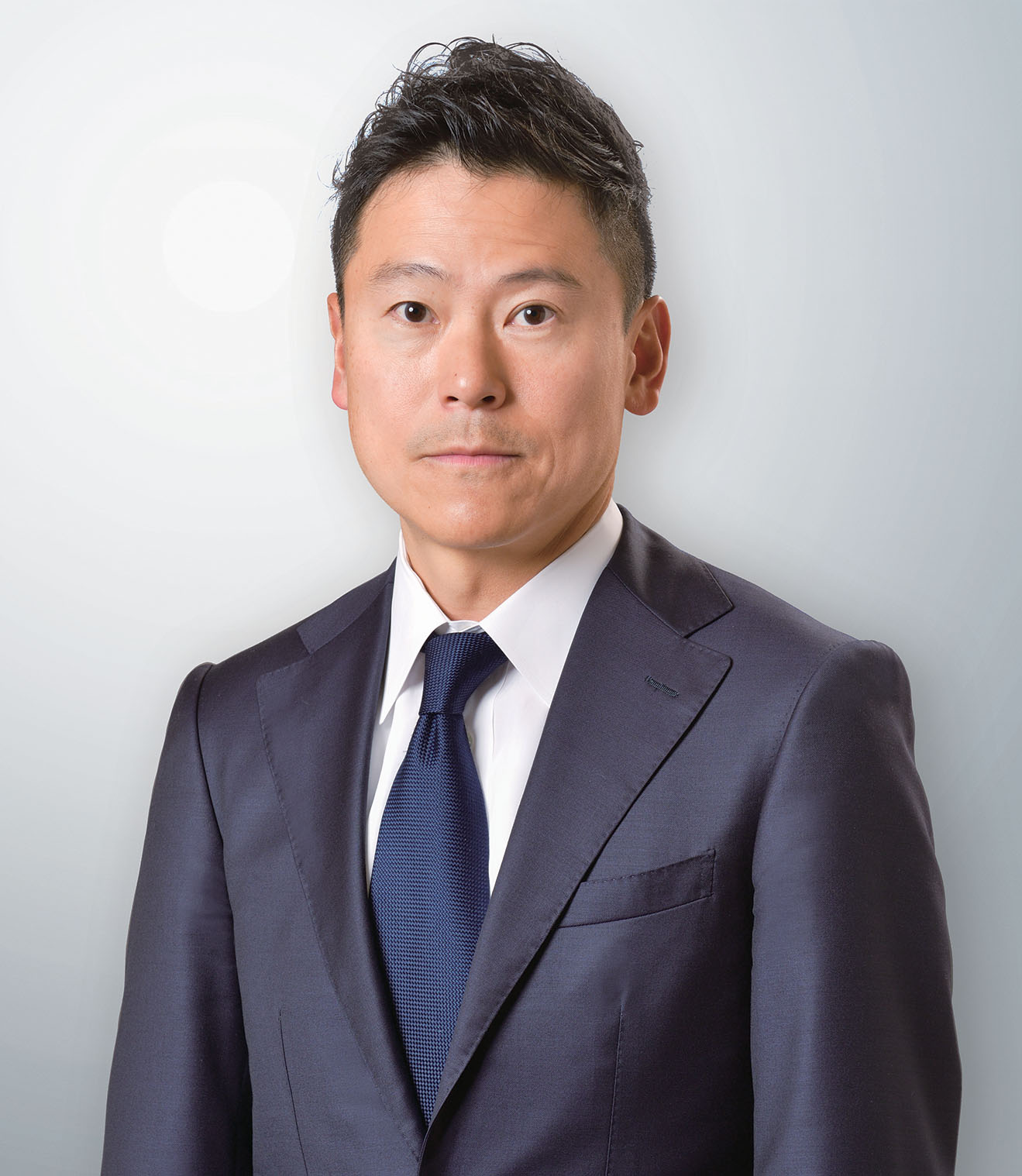 President
Takahide Ishida