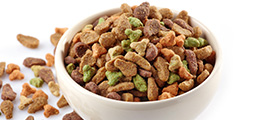 Wet or dry, large packs or small, major production or niche products, Ishida achieves total control of product flow and optimal pack and case presentations for pet food.
Ishida is a world-leading suppliers of weighing and packing solutions to the international pet food industry. Specific modifications of our RV Series multihead weigher can handle large target weights of up to 5 kilograms for vegetable or biscuit-based applications. We also cater for wet applications, ensuring product movement remains consistent for accurate weighing.
Our specifications can reduce noise pollution from applications such as dog biscuits, dust caused by starch and similar ingredients, and product rejects thanks to pinpont inspections of even overlapping or lumped products.
See below our best-performing machinery in the pet food sector. Alternatively, you can discover more about our specifications for handling pet food by contacting your local Ishida office.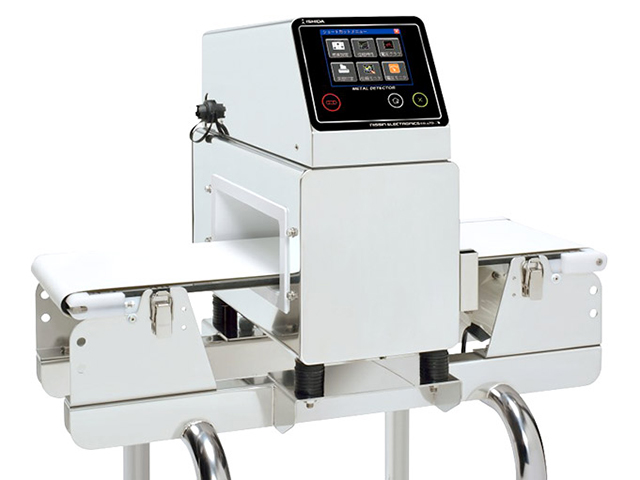 Our top-range system combines unrivalled sensitivity with technologically advanced and ergonomically designed features for simple set up and use.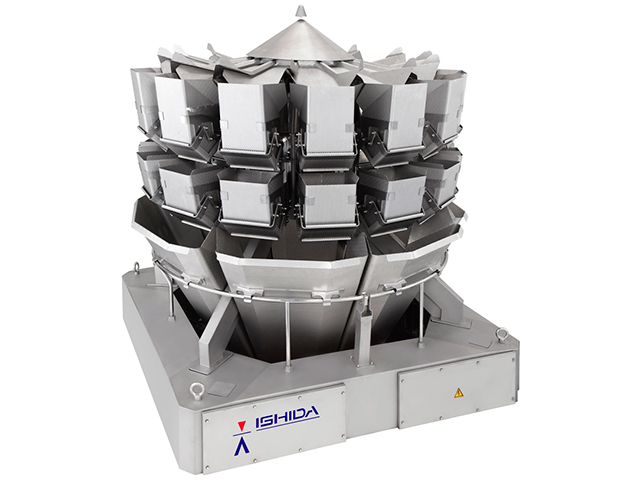 Ideal for products handled in bulk, such as frozen foods, pet food, salad leaves and vegetables, the larger volumes can speed up production while adeptly handling the size and weight of your application.