R & D departments in the pharmaceutical industry employ the electromagnetic (force balance), strain gauge and vibrating tuning fork methods for scales measurement. The Ishida Group provides all three methods.
Shinko Denshi, an Ishida Group company, was the world's first to develop the tuning fork weighing method, and its performance and stability is recognised globally.
These methods differ in features and benefit different applications. Ishida is proud to give you the breadth of choice, so you can pick what is best suited for your business.
The tuning fork electronic scales are equipped with superior sensory technology, boasting:
Long-term stability
Trouble-free durability
No warm-up time
Energy efficiency
Highly sensitive weighing capacity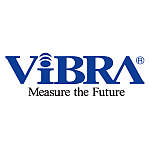 Our innovations in tuning fork sensory technology

The performance and stability of tuning fork sensing technology is widely recognised, famously used in the world's largest astronomical telescope, Subaru, located at the summit of Mt. Mauna Kea in Hawaii.

The process of weighing with tuning fork sensing technology can be demonstrated in three steps:

An object is placed on the scales; its load is communicated to the tuning fork vibrator.
↓
The vibration frequency of the tuning fork vibrator changes in response to the load being added, and this change is detected.
↓
The change is digitally processed and the load is calculated and displayed.

All aspects of this system, from technology development to tuning fork manufacturing and unit and product assembly, are carried out within an integrated company structure.

Provision of JCSS calibration services

Calibration services are offered to ensure traceability in line with the Measurement Act. The service checks if the scales are accurate and corrects any errors.

JCSS services can only be provided by registered operators. Shinko Denshi have been authorised for mass calibration and are authorised as a registered operator. JCSS registration is required for operators to calibrate weighing equipment, and Calibration Certificates carrying the JCSS mark can be issued upon request.

JCSS calibration services are offered for all your scales and weighing equipment, whether purchased from Ishida Group companies or elsewhere.