Ishida's gentle solution for frozen fish
2016/02/08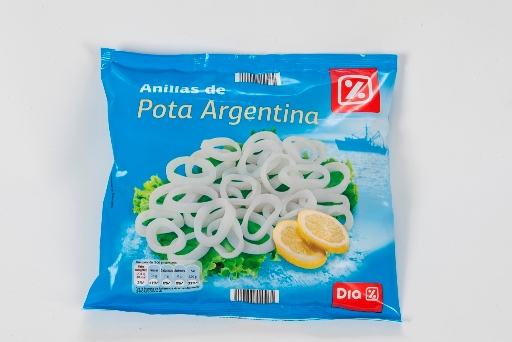 Fandicosta is one of Europe's largest integrated seafood products companies, catching and processing 26,000 tonnes per year of species ranging from squid and swordfish to tuna and cod.
Fandicosta produces 600g and 400g bags of frozen hake fillets. Part of the appeal of this product is that each approximately 100g piece is large and well-formed. "We try to avoid any very small pieces or fragments," comments Ramón Hermida Gómez of Fandicosta, "and that means we must avoid breakages during packing."
Formerly this was achieved by using semi-automatic linear weighers, each feeding 14 operatives who manually placed the pieces in the bags. "The care taken by these people produced a high degree of product integrity," says Ramón. "However, as you can imagine it was slow, partly because each bag had to be weighed again using a static balance. Going all-out, such a line could only produce 20 bags per minute."
More recently, Fandicosta has been introducing multihead weighing, with gentle handling weigher features from Ishida mounted over modern bagmakers. The weighers have wide, shallowly-angled radial feeders and relatively short drop distances, so as to keep the impacts encountered by the fillets as low-energy as possible. The results from the product integrity point of view have been gratifying. "We are keeping our breakages down to the same levels that we obtained using the manpower-intensive approach," confirms Ramón.
Despite this, the Ishidas have introduced all the benefits associated with full automation, with speeds of up to 35 ppm and the freeing up of skilled labour to work in other parts of the plant. "Accuracy has also greatly improved," says Ramón Hermida, "which means we get a better yield of bags per tonne of fish."
Ramón Hermida first came across Ishida multihead weighers fourteen years ago.
"Every time we purchase equipment, we always look at a range of manufacturers, for reasons of diligence and also to see how the different firms are developing their technology. Both the technology and the reliability of the Ishida machines have been impressive. I also find that Ishida's Spanish distributor, CIMA, is able to give us real continuity of service and advice: we know who we are dealing with from one year to the next."